About Us
Welcome..We're Tim & Crystal Ryerson the founders and owners of
InflatableBoats4less.com & RVSunshades4Less.com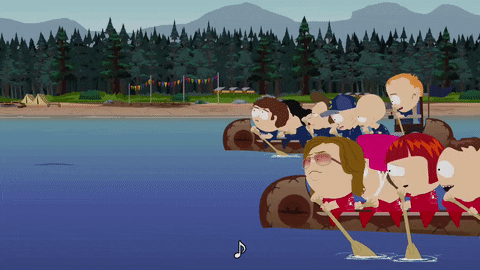 which is ten year-old e-commerce inflatable boat business now expanding into
RV sun control with RVSunshades4Less.com
Here we are in Pomona at the FMCA Internatioal Rally.
We traveled...and lived... in our 41' Monaco Motorhome which had been equipped to operate our growing business...handle it anywhere in fact...without any wires! We carry a complete inventory of RVQuickShades and some Sea Eagle kayaks for business and for pleasure. So far there has been a lot more business than pleasure as InflatableBoats4Less...and now RVSunshades4Less.... handles the influx of our growing business...which is a pleasure...!
MONACO 41' DIPLOMAT towing DODGE DAKOTA QUAD-CAB
Wireless Networking with MotoSat Satellite Internet, DELL Inspiron and HP Pavilion ZD7058 Laptops
HP WiFi PhotoSmart C7250 4 in 1 Printer all talking to a Linksy compact wireless-G Router.2 Motorola Razor Cell Phones and the Verizon network keeps us connected to you 928-713-7597
So....where are we today...Click here.
Tim's Cell 928-713-7597...Let's Talk!

---
InflatableBoats4Less also has many RV Quickshades auction offerings on eBay and is the #1 eBay RV Quickshades dealer.
Additional information, pictures, and feedback on InflatableBoats4Less and
RV Quickshades
can be found on our eBay listings and may offer you a slightly different slant..
Feedback ratings found on eBay are a very reliable method for buyers to evaluate sellers.
Click on the eBay logo below to take you to our auctions.

Consistently receives highest buyers' ratings
Ships items quickly
Has earned a track record of excellent service
---
Uncomfortable Buying Online…looking for someone who speaks your language?
People just like you founded RVSunshades4Less. Old-fashioned people who believe that you do what you say you're going to do… and you do it as well as you possibly can!
If voice mail, Internet shopping, cell phones, CD's, Email, DVD's, Blogs, Sound Bites, Digital Cameras, E-Tickets,Text Messaging. Twitter,and all the other trappings of the 21st Century make you wish for the good old days …so do we!
We'll do it your way…Give us a try!
Tim & Crystal Ryerson
12 Years of Honest Online Dealing and "Over The Top Service"...!
.....since 1998
.....since 2005

Click to visit the
Inflatable Boats 4 Less
Facebook page..
.......since 2011